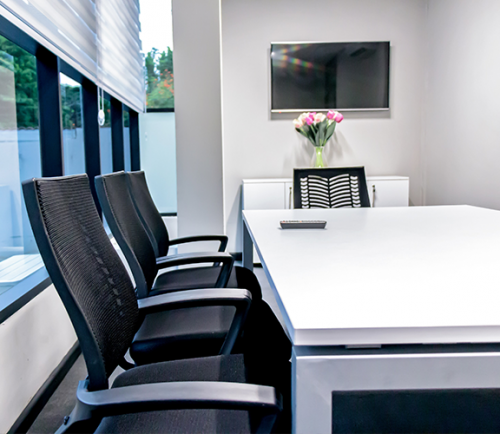 Utopia Meeting Rooms
If every meeting is an opportunity to enhance your business, every Utopia meeting room is an opportunity to enhance your reputation. Whether it's a one to one interview, team workshop or a game-changing presentation, the room where you hold the meeting sets the tone. From cosy interview rooms to grand boardrooms, our meeting rooms have the ideal location to get your meeting off to a perfect start.
Our meeting rooms can be reconfigured to provide the ideal layout – simply connect your devices and get your meeting off to a perfect start.
The Productive & Functional Boardroom
Businesses require holding meetings for different purposes, we offer state-of-the-art business environment that provides you with all the accomplished business amenities required for smooth business functioning.
Meeting Room Packages with Video Conferencing Options.
Whether you are a start-up professional or are running a small or medium sized business, we provide fully furnished and comfortable meeting space and different conferencing packages to match your business needs.